Thanks to all who attended this year's Dick's Garage Reunion. Despite a short sprinkle and some soggy ground the event was a great success! video coverage of the event is available by clicking here. A full write-up in the news section and a picture gallery section will be added in coming days.
2019 8th Annual Dick's Garage Reunion—Free lunch!
Welcome to the 2019 8th Annual Dick's Garage Reunion information page. This year's event is planned for Saturday May 25th (rain or shine), from 10 AM until everybody decides to go home, usually mid-afternoon. Last year we had a record number of show vehicles that filled all the lawns and the overflow area! And yes, there will be a DJ with great music and a free lunch available! Our special guest this year is former Milwaukee County Sheriff Rich Schmidt. Watch this space for further updates.
Dick Duston's Garage is located just off I-43 & HWY 164
at W255S8385 Hilo Drive, Mukwonago, WI 53149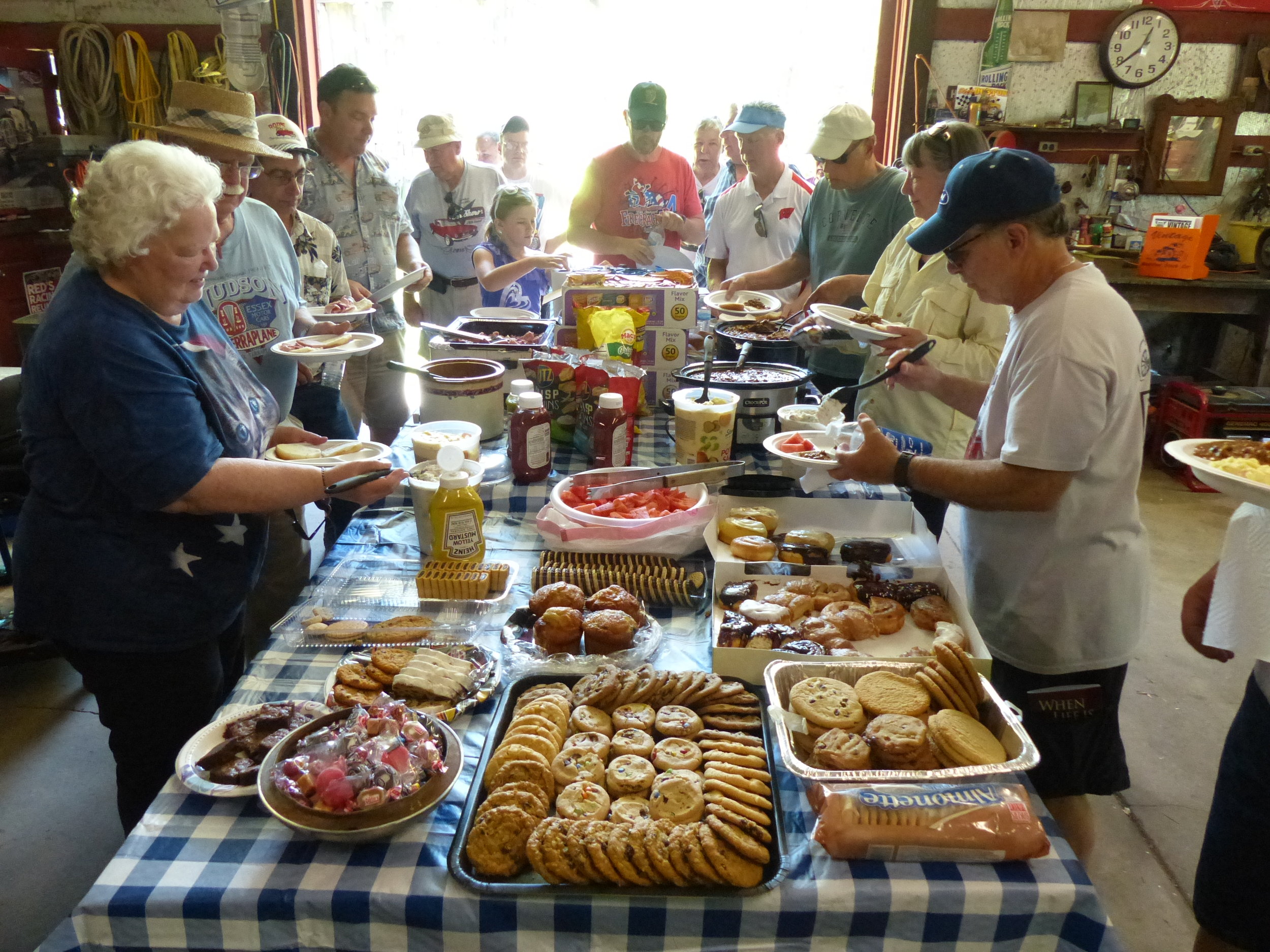 As always this is a free show for both exhibitors and spectators. And...yes there is such a thing as a free lunch. Again in 2019, if you show up on time we'll be serving full lunch to all interested show-goers until the food runs out. And it has every year so far. So come on out to Dick's Garage Reunion. Don't miss the cars, the fellowship, and the food.
Public welcome. Bring any collector car, truck, Boat, or motorcycle. There's also special trailered-car accommodations and plenty of spectator parking
So, mark your calendar for May 25, 2019, bring your wheels, and stop by this year to join the fun. You don't have to have a special car to attend, there is plenty of spectator parking available in the back lot. Have an off-road racer or other trailered vehicle? No problem. We have a separate trailer parking and unloading area available too
2018 Show pictures
Here is a glimpse of some of the cars and folks in attendance at the 2018 Dick's Garage Reunion.
THANKS TO ALL WHO ATTENDED AND THOSE WHO HELPED WITH THE 2018 REUNION, IT WAS A GREAT SUCCESS.
YOU CAN READ ABOUT IT IN THE C3 NEWS SECTION, CHECK OUT THE PHOTO GALLERY.
For information or answers to questions about the event contact:
Dick Duston (262) 662-2236 ★ Jim Krueger (414) 520-8060
—Some event details may change without prior notice—
This information is provided as a courtesy to Dick's Garage Reunion which is not affiliated with Christ's Classic Cruisers.